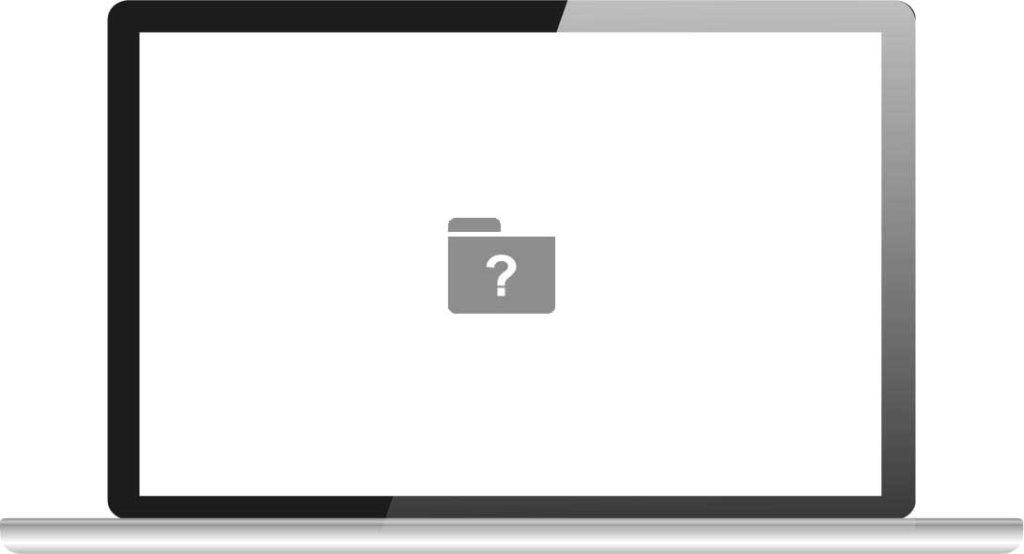 Mac spinning hard drives fail at basically the same rates as PC hard drives. This is because they use basically the same drive! Seagate, Western Digital, and Hitachi are all examples of drives that Apple has used in its computers in the past.
Mac Data Recovery
We offer mac Data Recovery locally in Boise as well as nationwide through our mail-in service. We only charge if we are successful in recovering the data on your Mac. If we are not successful, there is no charge! We also offer a full range of Mac repair services, so we can replace the failed drive in your Mac and transfer the recovered data back onto it if you would like.
Mac Data Recovery Cost
We have 3 tiers for Mac Data Recovery. We offer a free diagnosis of your Mac to start to verify that the hard drive does indeed need recovery. If we find it needs recovery, we will let you know if it is a Tier 1, Tier 2, or Tier 3 recovery and wait for your approval before continuing the process.

Tier 1 Data Recovery $99
Some failing drives do not require hardware data recovery tools in order to recover the data. In cases where data can be pulled off the drive using software techniques, the charge for the recovery is $99. A perfect example of this is when you have a drive that has been erased and needs recovery. Another example would be a drive that has a problem that does not allow the computer to boot from it, but the required data is accessible using just software methods. Most Tier 1 recoveries are completed within 1-3 days.

Tier 2 Data Recovery $379
If your drive does require hardware data recovery tools (software recovery is not possible) but does not require a head swap or other cleanroom service, it will fall under our Tier 2 service. We have found about 85% of drives that have failed (but have not been dropped) are recoverable without the need of a cleanroom and therefore are recoverable under our Tier 1 or Tier 2 services. Tier 2 recoveries are completed in 1-3 days after drop-off on average.

Tier 3 Data Recovery $779
Tier 3 recovery is needed when a drive requires cleanroom services such as a head swap. If your drive was dropped and failed, there is a 60% chance it will require a tier 3 recovery. If the drive was not dropped, there is only a 15% chance it will require a tier 3 recovery. Tier 3 data recoveries are completed in 10-14 days on average.


Mac Data Recovery Turnaround Time
We are able to let you know what Tier your hard drive falls under within 24 hours of receiving your drive. Most Tier 1 and Tier 2 recoveries are completed in 1-3 days after approval, while Tier 3 recoveries take 10-14 days on average. If you need your data back as fast as possible, we can rush the service for an additional fee.

Types of Data Recovered
We can attempt to recover all types of data from your Mac! If you are trying to recover a file type that is proprietary, we may ask for a couple example files to help "train" the recovery software what that particular file type looks like.

Symptoms of a Mac with a failing drive
While these symptoms aren't always caused by a failing drive they are symptoms that could possibly be caused by a drive failing.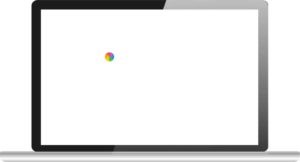 Spinning Beach Ball
If you are constantly seeing the spinning beachball while using your computer, there is a chance that the hard drive is starting to fail and causing the computer to not be able to read the data from the drive fast enough. When the computer can't read the data from the drive fast enough, it displays the spinning beach ball while it waits for the drive to provide the data. We can diagnose your Mac for free and tell you if the hard drive is the issue, or if something like more RAM will help alleviate the issue.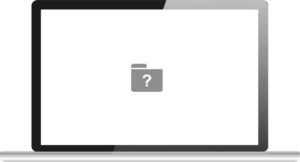 Flashing Folder with Question Mark
When your Mac boots, it looks for a hard drive with an operating system so it can start up using that operating system. When the Mac can't find an operating system to boot from, it will display a folder with a question mark on the screen (this image will flash). There are many reasons for the computer to not be able to find an operating system including data corruption, failed hard drive cable, and more. If you bring the computer to us we can complete our free diagnosis so we know exactly what is causing the issue.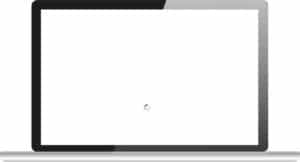 Stuck at Boot
If you turn on your computer and it begins the boot process (displaying the Apple Logo, etc), but stalls during the process, your hard drive could be failing. If the internal hard drive is not responding properly, the boot process can stall and cause the computer to endlessly try to boot. We can complete our free diagnosis to verify if the hard drive is the issue.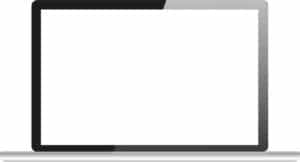 White Screen at Startup
Sometimes a failing drive will respond just enough for the computer to know it exists, but not enough for the computer to start the boot process. In rare cases the computer will endlessly seek on the drive that it found for the data to start off of. This causes the computer to display just a white screen at startup.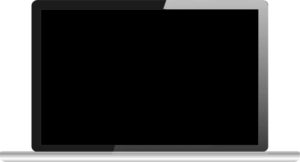 Shutting Down During Startup
If your computer begins the boot process, but shuts off completely before completing the boot, it can be due to a malfunctioning hard drive. When the computer begins to boot, it will attempt to clear any errors as it boots. If it is unable to repair the errors, the computer will shut off completely.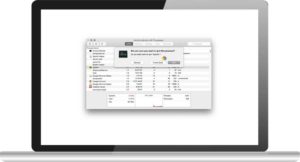 Freezing Constantly
Sometimes a failing hard drive will cause the computer to completely freeze regularly. These freezes can be accompanied by the spinning colored wheel, but sometimes the computer will just freeze completely when the drive is not responding properly. Other times certain applications will cause the freeze and become unresponsive.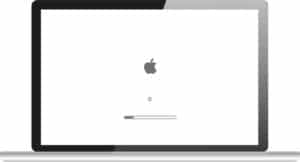 Very Slow Startup
When computer takes an abnormally long time to boot, it can be a sign of a failing drive. Usually this symptom is caused by corruption on your drive, or other software issue rather than a failing drive, but it would be best to bring it by for a free diagnosis so we can be sure.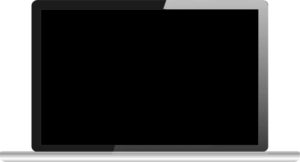 Liquid Damage Data Recovery
If your computer has been liquid damaged, there is a chance that the liquid also damaged the drive in the computer as well. We offer liquid damage data recovery for all Mac drives.
[/full_width]


Deleted File Recovery Service for Macs
We are able to provide deleted file recovery for macs for $99. This fee is charged after we are able to recover the contents of the drive. We can not guarantee that the data recovered will include the data you need. For more information or if you have any questions, please contact us.

Mac Repair + Data Recovery Services Offered
We offer Mac repair services that compliment our Mac data recovery services nicely!

Repairing computer with bad drive
If you would like to repair your computer as well as recover the data, we offer hard drive replacement services for all Mac models including the iMac, Mac Mini, and MacBook models.

Transferring recovered data to a different Mac
If you have another Mac you want the recovered data transferred to, we can do it! We have to make sure the operating system on your second Mac is either the same or newer than the operating system on the recovered data if you want applications to be transferred as well.

Transferring recovered data to Mac purchased from HippieTechs
We offer a free data transfer from your old computer to a computer you purchase from us. Note if your old computer has a drive that requires data recovery, there is still a charge for the data recovery service.

Other Service
If your computer requires another service as well (screen repair, liquid damage repair, etc), we can help! We offer a full range of Mac repair services.