Bring your drive to us now for data recovery and we will start with our free diagnosis. Just make an appointment below to drop-off. We will let you know if your recovery is considered a tier 1, tier 2, or tier 3 recovery. If you decide to not go with the recovery service for any reason, you may pickup your drive without charge. The diagnosis is completely free.
Tier 1 Data Recovery $199
Some failing drives do not require hardware data recovery tools in order to recover the data. In cases where data can be pulled off the drive using software techniques, the charge for the recovery is $99. A perfect example of this is when you have a drive that has been erased and needs recovery. Another example would be a drive that has a problem that does not allow the computer to boot from it, but the required data is accessible using just software methods. Another example of a Tier 1 recovery is partition corruption. This can cause the data to lose its names and folder structure. While software recovery methods will be able to recover most data, it may take some time after the recovery to sort through the data looking for your most important files. Most Tier 1 recoveries are normally completed within 1-3 days.
Tier 2 Data Recovery $329
If your drive does require hardware data recovery tools (software recovery is not possible) but does not require a head swap or other cleanroom service, it will fall under our Tier 2 service. An example of a Tier 2 issue is a drive with bad sectors in the area that holds the catalog file. Another example would be a drive that has a weak head causing the drive to not work properly, but the data can still be recovered without swapping out the head. A third example would be a drive that has power issues due to an issue with its PCB (printed circuit board). We have found about 85% of drives that have failed (but have not been dropped) are recoverable without the need of a cleanroom and therefore are recoverable under our Tier 1 or Tier 2 services. Tier 2 recoveries are completed in 1-3 days after drop-off on average. If a part is required for a Tier 2 recovery, the turnaround time increases to 5-10 days.
Tier 3 Data Recovery $699
Tier 3 recovery is needed when a drive requires cleanroom services such as a head swap. Many times what is believed to be an internal issue is still recoverable with our tier 2 service, so be sure to bring your drive in for a free diagnosis to be sure if you need a cleanroom repair or not. If your drive was dropped and failed, there is a 60% chance it will require a tier 3 recovery. If the drive was not dropped, there is only a 15% chance it will require a tier 3 recovery. Tier 3 data recoveries are completed in 10-14 days on average.
Want to start a recovery?
Just click the red appointment button to make an appointment to drop-off your computer or drive for repair/recovery whenever it is convenient for you. If you have any questions just give me an email at info@hippietechs.com or
contact us
. We are here to help! We have years of experience in the data recovery industry and can help you figure out what options you have to get your data back.
---
More information about our data recovery services
Looking for information that isn't on our site? Feel free to contact us with any questions you have.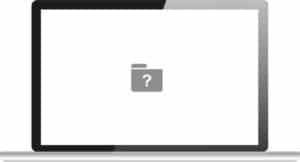 Mac Data Recovery
As a full service Mac repair shop, we know a thing or two about Macs. Our Mac data recovery skills have been built from over a decade in the industry. We can handle the entire process from recovering the data to installing a new drive and transferring the data back to your computer. If you had a hard drive fail in your Mac, it might be a good time to look into having an SSD installed. SSD's are much faster than standard spinning disk drives and will give your Mac a good speed boost. How do you know if your Mac has a failed drive? There are a lot of symptoms that can point to a failed drive. Check out our Mac recovery page for more info. learn more


PC Data Recovery
We don't offer PC repair services, but we certainly offer PC data recovery! As soon as we started working with data recovery we knew we wanted to be able to provide the service to everybody including Mac and PC users. We even work with some PC repair shops that send their difficult recoveries to us. We can remove the drive from your PC if needed, and recommend a good local repair shop to take your PC to get a new drive installed. We can always recover data onto an external backup drive if you prefer not to repair your PC. learn more


External Drive Data Recovery
External drives are everywhere nowadays. You use them for storing large photo collections, archiving old computers, backing up computers, and more. External drives fail as often as internal drives (if not more due to their mobile nature). We can recover from all kinds of external devices including Western Digital, Seagate, Toshiba, G-Drive, Iomega, and pretty much every external drive out there.. learn more


RAID recoveries
We are one of the few shops in Boise that offers RAID recovery in our location. Most shops have to mail the RAID out for recovery due to the difficult and time consuming process of rebuilding the RAID. If you are shop and need help rebuilding a RAID recovery, please contact us and we can discuss the project. If you have a RAID and need recovery, we can help! We charge our Tier 2 service charge on a per drive basis. So if you have a 4 drive RAID 5 and need data recovery, the total cost would be 4 x $379 = $1516. Please contact us with any RAID recovery questions and to discuss the recovery of your particular RAID. learn more

iPhone Data Recovery
We offer data recovery services for iPhones that have been liquid damaged, dropped, just stopped working, and more! Most shops just clean the board and retest the phone, while we are able to replace the shorted or damaged chips on the iPhones logic board if needed. While the process is time consuming and tedious, we are more likely to be successful then most shops when it comes to advanced data recovery. Our data recovery service for iPhones starts at $499. learn more
Ready to Start the Recovery Process
Just click the red Appointment button on the left of your screen to book drop-off appointment for our free diagnosis. If you are out of the Boise area and would like to send your device in for recovery, please contact us and request a shipping box.
If you have any questions about the drop-off or mail-in process. Please contact us by giving us a call, texting, or sending us an email. We are here to help!